| | |
| --- | --- |
| category | factcheck |
| score | Half-Truth 🟥🟥🟨🟩🟩 |
| claim | "E-cigarettes provided no cardiovascular risk reduction" |
| url | https://newsroom.heart.org/news/no-health-benefits-among-adults-who-used-both-e-cigarettes-and-traditional-cigarettes |
| author | American Heart Association / Cathy Lewis |
| tags | ['third-party-fact-check', 'linguistic-analysis', 'source-verification', 'ergo-harmful', 'pr-study'] |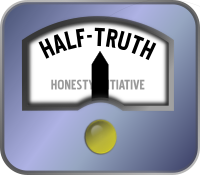 Misdirection on risk reduction
The press release on a statistical report focuses on dual use and no visible CVD risk reduction. In doing so, distracts from the very real health benefits of a full transition from combustibles to e-cigarettes. The misdirection stems from the summarization/title, whilst making some attempts at clarification. Ultimately the data set and progression assessment doesn't make it too newsworthy, which didn't stop its wide dissipation of course.
The paper does find CVD risk reduction for exclusive e-cigarette users, as expected.
It highlights the absence of any benefits for dual use. Which is perfectly fine to point out, and completely expected.
Relies on PATH data however, which provides little quantification for the level or transition stage of any dual usage.
As usual fails to point out the health risks are most universally attributable to any smoking history. (Making the linguistic attribution onto "e-cigarette dual use" -rather than continued smoking- even sillier.)
Some data had to be interpolated from self-reported and secondary health indicators to infer cardiovascular risks. (Study doesn't go into detail how it was done. No open science / data set / source available. Only mentions 4 years follow-up time, which explains the 2019 cutoff.)
Copes with the sourcing limitations by vaguely alluding to undiscovered health impacts of vaping. (anti-vax rhetoric)
Paper itself is not just terse with bibliographic references.
While it's not clear that this was devised as PR study, the rendering in attention outlets follows the established "vaping: be very scaried" theme.
references
data source
The PATH data set surveys participants five times per year (plus lab checks), which in itself seems reasonable enough to draw some health projections from. While the smoking questionaire does provide for scoring, questions on vaping prevalence are rather binary however (mostly device questions for some reason).
Which doesn't allow deducing the level of dual use, as there's quite a spectrum between one pack of cigarettes per day + some vaping, and 3 cigarettes a day and higher vaping substitution.
Which would have been fairly relevant to score any CVD risks from. As would be the history of the started transition or completion. A graph on that might look vaguely like:
The corresponding author did not correspond as to whether this was constrained just by the PATH data or the study grants.
In essence it just models the self-reporting down to three relative risk projections on probable cardio diseases or myocardial events:
| / | non-smoking | vaping | smoking | dual-use |
| --- | --- | --- | --- | --- |
| CV disease | 1.00 | 1.00 | 1.53 | 1.54 |
| myocardial | 1.00 | 1.35 | 2.20 | 2.08 |
Again, those are estimates on a set of n=569 condition self-reports.
phrasing check
| | | |
| --- | --- | --- |
| However, the number of reported heart events was too low to draw definitive conclusions | 🟩 | Not a good reason to obfuscate it though |
| American Heart Association's flagship, peer-reviewed journal Circulation | 🟨 | Tone it down plz |
| E-cigarettes, which contain many toxic chemicals, | 🟫 | Vaguity chemophobia |
| taking up e-cigarettes in an attempt to reduce smoking for what they perceive is a lower risk, | 🟥 | Own your risk perception mismatch |
| and get caught in limbo using both products. | 🟪 | The very thing Andrew wants to ensure hereby |
| self-reporting of any e-cigarette use during any round of the data collection | 🟧 | Even less useful |
| assessed for a separate outcome of only self-reported heart attack, heart failure or stroke | 🟦 | ??? |
| exclusive e-cigarette use was associated with 30%-40% lower self-reported cardiovascular disease | 🟩 | Two thirds into the press release |
| decades of use and surveillance were needed to provide the strength of evidence | 🟪 | If your science lab hasn't moved on since the 80s, let someone else use it |
| People should know that e-cigarettes contain addictive nicotine | 🟨 | Rose Marie is very surprised by this finding; also unable to asses dependency differential |
| researchers noted was the small number of individuals and cardiovascular events | 🟩 | So they did point out limitations |
| "We are concerned that any recommendation of e-cigarette use for smoking cessation may lead to increased dual use, as well as e-cigarette initiation among young adults and those who have never smoked cigarettes." | 🟪 | Can tell you right now that "public health" FUD is a more significant risk factor for both outcomes. |
| E-cigarettes are not approved by the U.S. Food and Drug Administration (FDA) for smoking cessation | 🟨 | Definitional rationalization / appeal to groupthink |
| The Association makes no representation or guarantee as to their accuracy or reliability. | 🟦 | Footnotes seem reassuring, but not court-proof |
It mostly comes down to the title framing. "Traditional🟥 cigarettes" is vastly unfit for medical reporting. Any difference doesn't lie in cultural and historic use, but in the combustion process. But that's a very traditional tobacco control misunderstanding.
verdict
The AHA has a history of exaggerating harms of vaping over continued smoking. Presumably for internal validation, as their anti-vaping stance is the least rationalizable (as the study results show).
Dual use is perfectly fine to point out as subpar and undesirable. It should not be the goal of public health organizations to add to the very FUD feedback loop that begets dual use, scares smokers from complete substitution and full harm reduction.
And it's difficult to make a case that this is just down to zero risk bias or poor communication skills. (BU isn't yet known for such, but Johns-Hopkins researches generally are.)
Study intro leads with some trace scares. Notably they didn't go all out on the teen vaping hysteridemic, terminology redefinitions (e-cigs==tobacco), and made quite a few deliberations public in the press release.
The study paper itself, while short and also obfuscatory, isn't useless. Not very informative either. But for its application in this press release and distribution it warrants a "Half-Truth" score. (This CR augments the announcement.)
outcomes
As per usual, there's quite some variance in how it got passed on:
Obviously AHA also reframes the slanted report further:
AHACalifornia: E-cigarettes should not be used as a strategy to quit smoking, according to new research. 🟥🟥🟪🟪🟪
other potential issues in article