| | |
| --- | --- |
| category | factcheck |
| score | Mostly False 🟥🟥🟥🟥🟧 |
| claim | "E-cigarettes might be as harmful as smoking" |
| url | https://www.sinardaily.my/article/170851/malaysia/national/vapes-e-cigarettes-are-not-a-viable-alternative-to-quit-smoking-says-health-advocates |
| author | Sinar Daily / SITI NURFATIHAH PIRDAUS |
| tags | ['third-party-fact-check', 'popcorn-news', 'ergo-harmful', 'nicotine-addiction'] |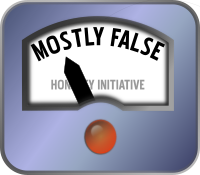 Claiming e-cigarettes to be as harmful as smoking
Sinar Daily falsely claims that E-cigarettes might be as harmful as smoking.
While there are clearly some language barriers (Malaysia) at play, there's no reasonable way to fall for this disinformation. Citatations do not excuse media outlets from guarding smoking and tobacco-related deaths.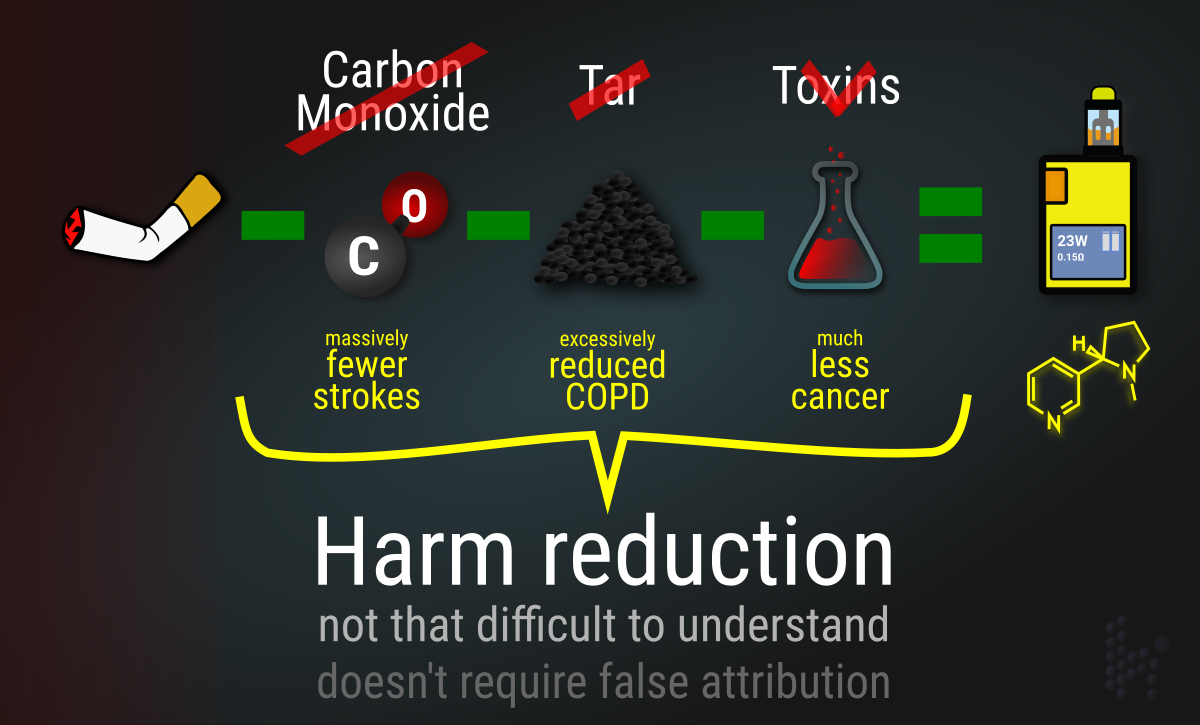 There is no scientific evidence for tar-free vaping to be anywhere near as harmful as combustible tobacco. COPD and strokes are near eliminated, and the cancer risk projected at around 0.5% tops in comparison to smoking.
phrase check
as the nicotine content in vapes sold in the country is very high 🟥 - Nicotine isolated from tobacco doesn't carry signficant harms.
since we have more than 80 per cent of nicotine in the vapes 🟪 - Unclear what this was meant to mean. But solid-vapes are certainly not a thing.
smoking cessation clinics […] best way to help them to stop 🟩 - one-on-one counseling is certainly most reliable. (Just not super apt for every smoker.)
only ended up smoking both traditional cigarettes and vapes. - prolonged dual use is often the result of poor public health advise.
more than 80 per cent of nicotine in vapes is considered poisonous. 🟥 - Just drivel at this point.
controlled conditions, medical, pharmaceutical and public health control, 🟨 - Motivation admission?
no such thing as a tobacco harm reduction […] claims made by the e-cigarette industry […] touted that their products are less harmful than traditional cigarettes. 🟥 - Unsubstantiated dispute.
when until now, we still cannot figure out 🟥 - Maybe the problem isn't the lack of research then?
new act should also include the proper regulations for them to be sold or advertised in the nation, 🟩 - For once, a useful opinion.
which contributes to the increase of smokers in Malaysia […] reaching the End Game - 🟥 Sounds suspiciously like WHO framing.
verdict
"Mostly False" seems appropriate, given the title. Some tidbits of truth don't counter misinforming the public on health-related issues.
Other potential issues in article