| | |
| --- | --- |
| category | factcheck |
| score | Half-Truth 🟥🟥🟨🟩🟩 |
| claim | "E-cigarettes cause lung injuries" |
| url | https://www.oncnursingnews.com/view/e-cigarettes-pose-serious-health-risk-for-patients |
| author | Oncology Nursing News / Lindsay Fischer |
| tags | ['third-party-fact-check', 'EVALI', 'popcorn-news', 'vaping-epidemic'] |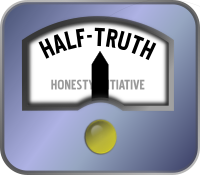 Nurses spreading false claims on e-cigarettes would be helpful
This article still claims EVALI was caused by e-cigarettes. Some other allusions are hard to decipher, but don't exempt it from a review.
It mostly confuses NVPs for THC vaporizers or dry-herb heaters. It's difficult to tell, but easily explained by the reference to interaction with the CDC. Tiffany Klein doesn't seem to have a profile at CTCA, so this review is attributed to the publisher instead.
phrase check
increased occurrence of lung damage associated with these items. - 🟥 EVALI cases might still be going on, given the widespread misattribution and thus lack of awareness. Unfortunately, this article does little to alleviate it. And the "increased occurence" remains unsubstantiated.
Especially [with] inhaled carcinogens. - 🟥 trace levels.
coming from China with substances that we don't know about - 🟧 Better regulation might be more helpful then.
a disease we call lipoid pneumonia. - 🟧 Would require oil-based THC vapes, not "e-cigarettes" which the article claims to be about.
not really getting even any THC in the oils […]; they're actually inhaling butane, - 🟥 This is where it gets confusing. As that would now be referring to analog/gas-powered dry-herb vaporizers. Those exist, of course. But have even less relation to NVPs nor THC-VALI cases.
In reality, they are just in a toxic state for a little while. - 🟪 Might be good drug use advise.
Referring to patient rampup in the ICO w/ such cases. Can't review that.
[regarding] the oils, 70% of our THC market is untested. - 🟩 Some actual advise there.
Study on marijuana use doubling... seems to indicate that was supposed to be the actual topic, despite article being interspersed with electronic smoking references.
need to change our marketing strategies […] the commercials that these kids are seeing on TV - 🟪 Maybe the lack of regulation is not the only issue.
as the "safe alternative to smoking cigarettes." - 🟥 Back to disputing the consensus on NVPs.
we need stricter regulations on what's allowed to be in these oils, - 🟥 And swiftly back to assuming e-cigs contain oils.
increase marketing to the general population […] the risk associated, instead of promoting it as a "safe alternative." - 🟥 The lack of harm exaggarations is not imminently apparent in the US.
I think we need to get out in the schools; have presentations, education sessions, - 🟫 Perhaps should be left to someone who doesn't achieve the opposite by spreading translucent hyperbole.
child picking up nicotine […] effects it has on their brain - 🟥 Mice brain logic, of course.
Some reference to abstinence around operations. 🟩 Perfectly reasonable.
verdict
It's not clear what author and the "interviewed" nurse were trying to achieve here. But the result looks highly confused and likely informed by CDC equivocations. "Half-Truth", albeit it probably isn't.
Other potential issues in article